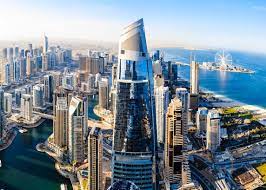 29. September 2022
Eurogiro Community Meeting 2022 will be held in Dubai.
Eurogiro's annual Community Meeting that brings together all Eurogiro members and partners have historically been held at international locations and this year we are excited to hold the meeting 8 – 9 November 2022 in Dubai, United Arab Emirates.
Over the past few years, the Eurogiro Community Meeting has been extremely successful in assembling key stakeholders from the international payments and postal payments community for networking and exploring business opportunities.